Senator Hatch Expands Demand for Criminal Justice Reform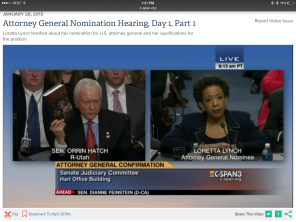 As you may recall, United States Senator Orrin Hatch held up LICENSED TO LIE to then Attorney General Loretta Lynch and encouraged her to read it and "clean up the Department."  Making good on his own pledge to work for criminal justice reform, today he made an important speech on the floor of the Senate, echoing what we and Judge Kozinski and Bernard Kerik and others have been saying for the last year in an ever-increasing chorus.  The time for criminal justice reform is NOW, and it must include making sure that people are convicted only when they have criminal intent.
This was the focus of our most recent article, written with Bernard Kerik, Retired NYPD Commissioner, explaining that Criminal Justice Reform Isn't Soft on Crime,in the New York Observer.  Please share it with your friends. Also, be sure to read Mr. Kerik's new book FROM JAILER TO JAILED.  It's a big wake-up call that dovetails perfectly with the lessons in LICENSED TO LIE.
Here's Senator Hatch today on the floor of the Senate.  Please watch his full speech-it's very informative.
Comments Off

on Senator Hatch Expands Demand for Criminal Justice Reform