Sidney Powell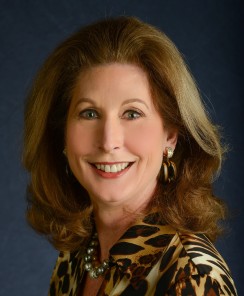 Sidney Powell established her own firm dedicated to federal appellate practice in January 1993. She has served as lead counsel in more than 500 appeals in the Fifth Circuit, which have resulted in more than 180 published opinions. Ms. Powell is an elected member of the American Law Institute and a Fellow of the American Academy of Appellate Lawyers for which she served in 2001-2002 as President.  She is also a past President of the Bar Association of the Fifth Federal Circuit, and for 20 years, she chaired the annual Fifth Circuit Appellate Practice Seminar and edited the Fifth Circuit Reporter published by West.  She is an AV rated lawyer and a Texas Super-Lawyer for more than a decade.
A vigorous and persuasive oral advocate, Sidney Powell was selected by the ABA to present a mock oral argument at its national Appellate Practice Institute. She has also been featured arguing current cases before the Fifth Circuit as part of the Fifth Circuit Appellate Practice and Advocacy Seminar, and she is a frequent speaker on the topic of effective oral advocacy.  Since she uncovered the suppression of evidence favorable to the defense by the Enron Task Force's prosecutors in the Enron Barge Case which caused the wrongful conviction and imprisonment of four Merrill executives, she has also been speaking on the topic of prosecutorial misconduct.
Sidney Powell is licensed in the United States Supreme Court, and the United States Courts of Appeal for the Second, Fourth, Fifth, Tenth, Eleventh, and Federal Circuits, and the State of Texas. She is the author of Licensed To Lie — Exposing Corruption in the Department of Justice — a true legal crime thriller which will be released spring 2014.  Stay tuned and see www.LicensedToLie.com for more details.
Connect with Sidney: Twitter | Linked In | Email
Comments Off

on Sidney Powell