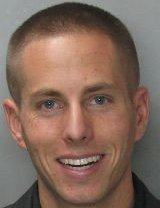 Shocking article about a now former police officer who lied repeatedly and falsified drunk driving reports. Prosecutors had to dismiss 79 cases.  Convictions had already been obtained in 73 of them!  Former Officer Brandon Mullock now faces up to five years in state prison himself-or he could get probation.  Sentencing is set for April 19.
Officers like this cause problems for their peers, the public, the law, and the very integrity of the system of justice they swore to uphold.  There is no excuse for his behavior.
"What he did was make false statements in his reports, and in some instances he made false statements either in the affidavits submitted to the court or in testimony, usually at DMV hearings," Locher said. "The system cannot function if we're going to have police officers who are going to lie about what happened. We have to rely and depend on the integrity of the police in presenting the facts to the court.
Read more at Ex-Sacramento police officer pleads no contest to falsifying DUI reports - Crime - The Sacramento Bee.