Obama Has Achieved Imperial Presidency That Nixon Wanted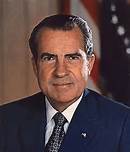 Georgetown Law Professor Jonathan Turley has a fascinating post, analyzing actions and "legal" maneuverings and tactics of the Obama administration and comparing them to the powers of  the "imperial presidency" that Nixon sought.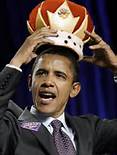 If you value your freedom or the rule of law, click here and read Professor Turley's  full post.  From the "kill list"- to surveillance of citizens- to unwarranted prosecutions, this administration has no regard for the rule of law, and it is politicizing prosecutions to achieve its purposes.  Here are a few quotes from Jonathan's post:
Four decades ago, Nixon was halted in his determined effort to create an "imperial presidency" with unilateral powers and privileges. In 2013, Obama wields those very same powers openly and without serious opposition. The success of Obama in acquiring the long-denied powers of Nixon is one of his most remarkable, if ignoble, accomplishments. Consider a few examples:

Warrantless surveillance

Nixon's use of warrantless surveillance led to the creation of a special court called the Foreign Intelligence Surveillance Court (FISA). But the reform turned out to be more form than substance. The secret court turned "probable cause" into a meaningless standard, virtually guaranteeing any surveillance the government wanted. After hundreds of thousands of applications over decades, only a couple have ever been denied.

Unilateral military action

Nixon's impeachment included the charge that he evaded Congress' sole authority to declare war by invading Cambodia. In the Libyan "mission," Obama announced that only he had the inherent authority to decide what is a "war" and that so long as he called it something different, no congressional approval or even consultation was necessary. He proceeded to bomb a nation's capital, destroy military units and spend more than a billion dollars in support of one side in a civil war.

Attacking whistle-blowers and Journalists

Nixon was known for his attacks on whistle-blowers. He used the Espionage Act of 1917 to bring a rare criminal case against Ellsberg. Nixon was vilified for the abuse of the law. Obama has brought twice as many such prosecutions as all prior presidents combined. While refusing to prosecute anyone for actual torture, the Obama administration has prosecuted former CIA employee John Kiriakou for disclosing the torture program. The Obama Administration has also threatened action against journalists in receiving precisely the same type of information published in the Pentagon Papers during Nixon's administration.

Other Nixonesque areas include Obama's overuse of classification laws and withholding material from Congress. There are even missing tapes. In the torture scandal, CIA officials admitted to destroying tapes that they feared could be used against them in criminal cases. Of course, Nixon had missing tapes, but Rose Mary Woods claimed to have erased them by mistake, as opposed to current officials who openly admit to intentional destruction.