NINTH CIRCUIT LEADS THE WAY: HABEAS PETITION GRANTED FOR PROSECUTORIAL MISCONDUCT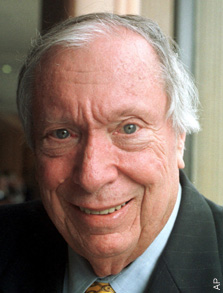 In another sign that the Ninth Circuit is leading the way in holding prosecutors to their Constitutional obligations while insuring the Constitutional rights of defendants, a panel earlier this month, in Dow v. Virga, No. 11-17678 (Sept. 5 2013 9th Cir.), granted habeas relief where the California prosecutor, Deputy District Attorney Jennifer Ow of San Mateo County, knowingly elicited and then failed to correct false testimony in violation of Napue v. Illinois, 360 U.S. 264 (1959).
The opinion, written by Judge Reinhardt, and joined by Judges Milan D. Smith Jr. and James G. Carr, found "textbook prosecutorial misconduct" "violat[ing] the basic tenet of Napue v. Illinois," which prohibits "soliciting false evidence," and requires the prosecutor to not "allow[] it to go uncorrected when it appears." Reversing District Judge Phyllis J. Hamilton, the panel found that the California Court of Appeals' decision upholding Mr. Dow's conviction was contrary to and/or an unreasonable application of existing Supreme Court precedent.
In this armed robbery prosecution, with no physical evidence retrieved from the scene (an Olympian Gas Station in Daly City, California) Dow was implicated as a result of his alleged involvement in another robbery, the investigation of which turned up a "generic gray sweatsuit that resembled the one worn by the perpetrator" in the Olympian robbery. Two months after the Olympian robbery, Detective Gregg Oglesby, who moonlighted and now works exclusively as a private investigator, "prepared a photo lineup for" the sole eyewitness, Felix Sablad.  The lineup included Dow's photograph along with eight others.  Sablad selected Dow's photograph, but told the Detective that he could not see a distinguishing "scar" in the photo. Several months later, Detective Oglesby showed Sablad a "live" lineup of five individuals, including Dow. Because only Dow had a facial scar, and his attorney was concerned Sablad might falsely identify his client, Dow's attorney requested that each individual wear a bandage to cover the area in which Dow had a small facial scar. Sablad again identified Dow, noting that he was the only person to appear in both lineups.
Because of the complete lack of physical evidence, the prosecution's case turned entirely on Sablad's eyewitness testimony and subsequent identification of Dow as the perpetrator. Notwithstanding his confidence in his identification of Dow, Sablad made a series of conflicting statements over the course of the investigation regarding Dow's appearance – he also gave inconsistent testimony at the two trials [the jury deadlocked in the first trial and a mistrial was declared]. In turn, the defense sought repeatedly to undermine Sablad's testimony through an expert witness who testified on "the (un)realiability of eyewitness identification generally." Oglesby vouched for Sablad's testimony, and then testified falsely that Dow and not his attorney had requested that each subject in the "live" lineup wear a bandage to cover the small scar. Instead of correcting this false testimony, the prosecutor
exploited her knowing presentation of false evidence by arguing that Dow had requested the placement of the band-aids in order to hide his scar, thus indicating consciousness of guilt. Defense counsel objected to this line of argument, but was overruled.
Finding it "clear" that a Constitutional violation had occurred, and that the standard employed by the California Court of Appeals was both "contrary to" and an "unreasonable application" of clearly established federal law, the Panel wrote:
Here, it is reasonably likely that the false testimony and the prosecutor's arguments based on that testimony had a material effect on the outcome of the jury's deliberations. The case was a weak one that hinged almost entirely on Sablad's inconsistent eyewitness testimony. The prosecutor argued on the basis of the evidence admitted in violation of Napue that Dow had acted in a manner consistent with a consciousness of guilt. This argument bolstered the prosecution's case that Dow was guilty by interjecting a new reason for the jury to convict him. The jury may well have concluded that the   questionable identification was validated by Dow's supposed self-incriminating act. Moreover, the Napue violation was particularly egregious because it adversely affected Dow's due process interest in a lineup that was not unduly suggestive, [citations omitted], and negatively affected his counsel's effort to ensure a fair trial by portraying it as an acknowledgment of guilt.
In sum, the panel simply applied 50 year-old, textbook Constitutional law, which apparently was lost on the prior two courts (State and Federal).
[P]rosecutorial misconduct of the kind that occurred here violates the constitutional rights of the defendant and requires a reversal of the conviction if (1) the testimony was actually false, (2) the prosecutor knew it was false, and (3) the false testimony was material (i.e., there is a reasonable likelihood that the false testimony could have affected the judgment).
(While California has filed a petition for rehearing (wastefully one would presume), it would be hard to imagine a majority opinion  joined by both Judges Reinhardt and Smith as one being ripe for further review…. )
So let it be said that, at least in the Ninth Circuit, Napue v. Illinois rides again.
TEL