New York D.A. to Review 50 Murder Cases for Possible Wrongful Convictions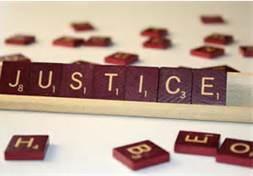 The NY TIMES Sunday front page article by Robles & Kleinfield reports:
The Brooklyn district attorney's office has ordered a review of some 50 murder cases assigned to an acclaimed homicide detective, an acknowledgment of mounting questions about the officer's tactics and the legitimacy of the convictions.

The development comes after The New York Times examined a dozen cases involving Mr. Scarcella and found disturbing patterns, including the detective's reliance on the same eyewitness, a crack-addicted prostitute, for multiple murder prosecutions and his delivery of confessions from suspects who later said they had told him nothing. At the same time, defense lawyers, inmates and prisoner advocacy organizations have contacted the district attorney's office to share their own suspicions about Mr. Scarcella.

The review by the office of District Attorney Charles J. Hynes will give special scrutiny to those cases that appear weakest — because they rely on either a single eyewitness or confession, officials said. The staff will re-interview available witnesses, and study any new evidence. If they feel a conviction was unjust, prosecutors could seek for it to be dismissed.
We all need to realize that each wrongful conviction causes a host of problems in which countless people lose-including the public at large.  First, the real perpetrator remains at large to injure other innocent people.  Second, another innocent person's life is devastated by being convicted of a crime he did not commit, and his family and friends suffer too.  Unless you have been in a prosecutor's cross-hairs, it is impossible to imagine the stress and anxiety that an unjust prosecution brings.  Third, days and years of wrongful  imprisonment cannot be returned or compensated in any realistic or meaningful way.   Fourth, those involved in the prosecution either deliberately or negligently abused the system they swore to uphold and have to live with their own guilt.  They should also face disbarment or prosecution for their conduct, but there is rarely any consequence for the real wrongdoer.   In addition, it proves the failure of our juries and judges-a system that has broken down and failed to protect the innocent.  On top of all that, wrongful convictions bring increased scrutiny and makes the job harder for those who are trying to do it right.
It is imperative for all law enforcement personnel and prosecutors to take as much care as they can to insure the right people are facing the right charges.  Judges must push prosecutors and compel disclosure of exculpatory evidence; ask the additional questions, and insure fair trials.  We must implement some additional level of review when there are serious allegations of prosecutorial misconduct.  Rules of ethics and conduct must be enforced against prosecutors and law enforcement officers who abuse their positions of power and trust to achieve wrongful convictions.  The only consequences of  any failures to do so are disastrous for all concerned.