Hall of Fame Trader Victor Sperandeo Endorses Licensed to Lie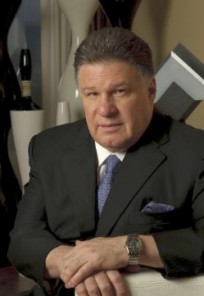 "Last year four government officials-under oath-gave demonstrably false testimony to Congress, and nothing has been done to them–two IRS officials, the Attorney General, and James Clapper -which caused Ed Snowden to release the fact that the US is spying on its citizens and in violation of the 4th amendment.
That our government is corrupt is the only conclusion. This book helps the people understand the nature of this corruption—and how it is possible for federal prosecutors to indict and convict the innocent.
Every business person– and anyone who values freedom–should read and  heed the warnings of this compelling work." — Victor Sperandeo, CEO of the EAM Companies & author of Trader Vic: Methods of a Wall Street Master and other books
Licensed to Lie may be pre-ordered at www.LicensedToLie.com where there are also links to purchase it through Amazon, BooksAMillion, Barnes & Noble, and IndieBound.  It will be available in bookstores in May.  Part of the proceeds will benefit the Constitution Project, The National Association of Criminal Defense Lawyers, Pisgah Legal Services, and The Texas Equal Access to Justice Campaign.