News on Prosecutorial Misconduct from the Last Week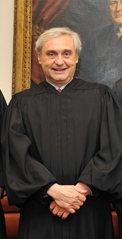 The Los Angeles Time just printed this editorial, harkening back to the case in the Ninth Circuit  on which we broke the news for the New York Observer.  The Los Angeles Times recognition of the case and the problem will shine additional light on this crucial issue.
Ninth Circuit Judges Kozinski, Fletcher and Wardlaw clearly made an impression on the California Attorney General.  The case has been resolved without the need for an opinion by the court.  The oral argument is worth watching.  The fun starts at about 16 minutes into the tape.
My most recent article for the New York Observer is here.  It is the first in a series of at least three articles on a case against Bradley Stinn-a young father of three who has served six years in prison with six more to go on trumped up fraud charges.  The only money or property that he stole?  His salary and bonus one year.  The case exemplifies everything wrong in our justice system now.   The case  was prosecuted in Loretta Lynch's office, and she's turned a blind eye to the misconduct at every level.
Comments Off

on News on Prosecutorial Misconduct from the Last Week