Former Bexar County Lead Prosecutor Jane Davis Discusses the Importance of Licensed to Lie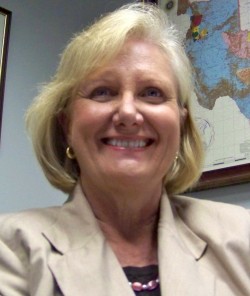 "Sidney Powell brings a subject to light which is often overlooked or even purposely hidden. That subject is the unfair tactic that some prosecutors have used to secure a conviction.
As a prosecutor for over 29 years in the state courts of Texas, I am aware of both the possibilities for unfairness to the accused, and of the pressures on some prosecutors to win cases.
Sidney is able to articulate these issues in telling the stories within Licensed to Lie, and she holds up a clear moral and legal compass to point us all toward prosecution according to law and the facts."
Jane Davis, former lead prosecutor, District Courts, Bexar County, Texas; First Assistant to the Guadalupe County Attorney
Licensed to Lie is available for pre-order at www.LicensedToLie.com.  It will ship and be in bookstores in early May. Part of the proceeds will benefit The Constitution Project, Pisgah Legal Services, NACDL, and The Texas Equal Access to Justice Campaign.
Comments Off

on Former Bexar County Lead Prosecutor Jane Davis Discusses the Importance of Licensed to Lie