Fifth Circuit Awards Attorneys' Fees Against Department of Labor As Sanction For Prosecutorial Bad Faith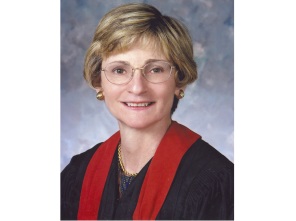 In a strongly worded and remarkable opinion, Gate Guard Services v. Thomas Perez, 14-40585-CV0, a panel of the United States Court of Appeals for the Fifth Circuit, today ordered sanctions against the Department of Labor (DOL) for government misconduct, and remanded the case to the district court for an award to the private litigant of attorney's fees because of the government's "bad faith."  Writing for the unanimous Panel which included Judge Catharina Haynes and District Judge Marcia Crone, sitting by designation, Judge Edith Jones began:
It is often better to acknowledge an obvious mistake than defend it. When the government acknowledges mistakes, it preserves public trust and confidence. It can start to repair the damage done by erroneously, indeed vindictively, attempting to sanction an innocent business.  Rather than acknowledge its mistakes, however, the government here chose to defend the indefensible in an indefensible manner. As a result, we impose attorneys' fees in favor of Gate Guard as a sanction for the government's bad faith. 28 U.S.C. § 2412(b).
Gate Guard is a private company that supplies oil companies with "gate attendants" for remote drilling sites. Under the Fair Labor Standards Act, and based on the conditions of employment, Gate Guard treats and compensates these individuals as independent contractors. A former employee of Gate Guard "tipped off" one of his drinking buddies, DOL investigator David Rapstine, that he thought Gate Guard had miscalculated his wages.  And so began an abusive and oppressive investigation, marked by Rapstine's destruction and secreting of evidence, myriad violations of internal investigatory protocol, threats to Gate Guard of grossly inflated multi-million dollar back-wage and other penalties, and unannounced visits to individuals represented by counsel.
If the saga had ended there it would have been bad enough, but instead DOL's district director, Eden Ramirez, supported the case, despite its frivolousness. And after Gate Guard  filed an action seeking a declaratory judgment  that it was in compliance with the FLSA, DOL filed an enforcement action on the "legally dubious" case that Rapstine had constructed from whole cloth. It gets worse. DOL's lead counsel, and others "engaged in belligerent litigation tactics," including derailing Gate Guard's deposition of Rapstine and vexatiously multiplying proceedings by taking specious positions on routine procedural motions. Moreover, even as the legal underpinnings of the case were "eroding," the government continued to prosecute. Judge Jones wrote that the DOL's "extraordinarily uncivil and costly litigation tactics strongly suggest that it hoped to prevail by oppressively pursuing a weak case."
Fortunately, the district court saw through this chicanery and granted summary judgment for Gate Guard.  The court also awarded attorney's fees of approximately $565,000 but the Fifth Circuit sends a much stronger message.
Gate Guard is entitled to an award of attorneys' fees for the government's continued bad faith and abusive litigation tactics.  The court remanded the case to the district court to determine the exact amount of the award under Title 28 U.S.C. Section 2812(b) for bad faith.
This is a huge victory and welcome news for civil litigants across the country who have endured government harassment and outrageous litigation tactics. For more on this remarkable case, read here!
TEL
Comments Off

on Fifth Circuit Awards Attorneys' Fees Against Department of Labor As Sanction For Prosecutorial Bad Faith