Bipartisan Senators Propose Watchdog for DOJ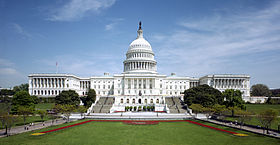 In a much-needed move, a bipartisan group of Senators including Charles Grassley and Lisa Murkowski have proposed legislation to create a watchdog to review allegations of prosecutorial misconduct by the Department of Justice.  Based on the recent alarming report by the Project on Government Oversight, there have been hundreds of prosecutors who have intentionally violated legal and ethical rules, with no accountability or sanctions, and still work at the Department. We can vouch for a number of them. Virtually all have been swept under the rug.
Carrie Johnson with NPR has published an article from which we drew the following quote:
A new report from the Project on Government Oversight documents 650 ethics infractions including recklessness and misconduct by Justice Department lawyers over the past decade or so.

Utah Republican Sen. Mike Lee and Montana Democratic Sen. Jon Tester cited those findings to introduce legislation Thursday that would require an independent watchdog to investigate those breaches. Under current practice, ethics investigations at the Justice Department are conducted by the Office of Professional Responsibility, an internal unit that reports up through the Attorney General and has been derided for its secrecy.

"Current law invites undue influence from the Attorney General's office into the process and should be changed to ensure the integrity of investigations of misconduct within the Justice Department," Sen. Lee said in a prepared statement.

The bill, which is co-sponsored by Republicans Charles Grassley of Iowa and Lisa Murkowski of Alaska, would empower the independent inspector general to conduct ethics probes within the Justice Department, with no limit to his jurisdiction. Current IG Michael Horowitz and his predecessor, Glenn Fine, have previously called on Congress to pass just such a measure.
This legislation deserves full support and should be enacted promptly. The report is only the tip of the iceberg.  The corrupt prosecution of former United States Senator Ted Stevens is a chilling example.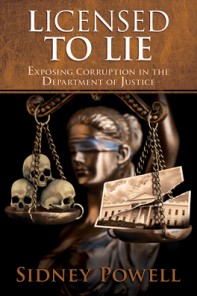 Licensed to Lie will reveal even more shocking details of abuse by prosecutors who, despite their legacies of injustice, were promoted to the highest positions in government and advise the President on all legal matters.
That explains a lot, doesn't it?
Sadly, expect the Department of Justice to oppose this legislation-just as it has been in vehement opposition to the much needed Fairness in Evidence Act-also proposed by a bipartisan group of Senators including Lisa Murkowski.
Comments Off

on Bipartisan Senators Propose Watchdog for DOJ